I come from the historical City of Speyer in Germany, known for the world cultural heritage and landmark of the city "the Imperial Cathedral of Speyer" and therefore I am a genuine Palatinate!
Immediately after graduating from High School, I decided to study Arthistory and Conservation of Paintings in the Renaissance City of Florence. This stay shaped my whole life and the attraction of this fascinating City was forever.
Whether it is your first visit, or its your second or third time in Florence,
whether you're interested in the major sights, or exploring specific neighborhoods, I will be happy to create a customized private guided tour that will be enjoyable and rewarding.
Introducing you to the Tuscan culture and the Italian Dolce Vita.
The perfect experience with a a private Tour Guide.
Christiane Andres
I am looking forward to hearing from you !!!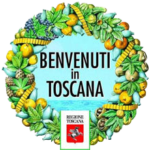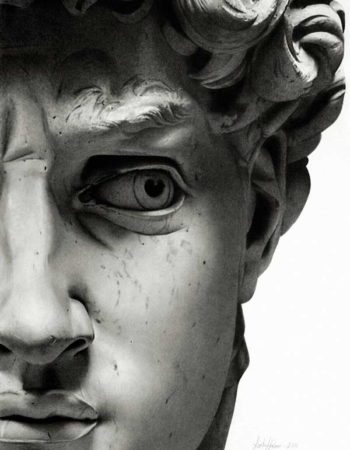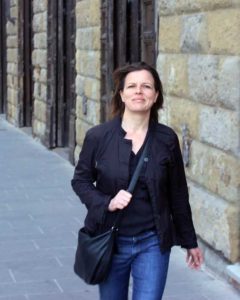 What are you looking for?
Get the best of your time in Florence
Whether it is your first visit, or its your second or third time in Florence and you're interested in the major sights, getting a general sense of the city, or exploring specific neighborhoods, I'll be happy to create a customized route that will be enjoyable and rewarding. Get the best out of it !!!
Visit Florence with an official City Guide
I am a licensed Tour guide of Florence since 2007 and have been showing the amazing sights to visitors from all over the world with humor and enthusiasm. Discover the secrets of Florence that only an insider can know and enjoy the experience of stories, food, art, culture, and flavor of this unique and exciting city – Florence.
I will be happy to design a walking tour for all ages in the family. The tour will have a particular focus on the younger generation. A stop for gelato in a local favourite place is necessary for refuelling !!! Having two younger children I definitely know what a young audience need in a city like Florence.
The Oltrarno—literally "across the Arno"—stands apart from Florence's busy central and eastern quarters. Traditionally it retains a peaceful and workaday atmosphere, full of artisans' studios, antiques stores, bars, and small restaurants. At the same time it features plenty of historic sights, not least the art-filled Palazzo Pitti and the church of San Miniato al Monte.
Find out your favorite tour
What a wonderful day! Christiane was very knowledgeable and passionate about the history, architecture, artists, and art of Florence. She brought the city and artwork to life for our group of four. We learned so much! I highly recommend this guide for your visit to Florence!
Christiane was a treasure. She is clearly knowledgeable and informed about history, geography, art, architecture, food, customs, and more. She was also full of humor and experience around the city of Firenze. She was great to chat back and forth with, willing to be asked all sorts of quite impossible questions and to offer back whatever she knew – which was plenty.
This is my second time using Christiane as my tour guide in Florence. She is absolutely fantastic and extremely knowledgeable about the city of Florence. Christiane is so accommodating and will organize a tour to your liking. If you want a friendly, smart, kind, and extremely knowledgeable tour guide, Christiane is the tour guide for you! I highly, highly recommend!
Christiane is the best, she has the knowledge, patience, and flexibility to ensure an optimum experience. Our time w Christiane gave us insights and information to "feel" the history of Florence. In addition she offered creative ideas for exploring the city on our own. Perfection.
Vielen Dank für die kurzweiligste, interessanteste und zugleich spannendste Stadtführung, die wir Vier, in Florenz jemals haben konnten. Es war ein wunderbarer Stadtrundgang . Gerne wieder.
We really enjoyed Christiane, guiding us through the Accademia and Uffizi tour. We thought she was terrific and incredibly passionate about art and history, which helped make the tour wonderful.
Christiane is an unbelievably great tour guide. The breadth of her knowledge is astounding. She brings life to the art and architecture she discusses and truly is meant for doing what she does. We were so fortunate to have her as our guide.
Wir sind wieder gut zuhause angekommen und möchten uns nochmals ganz herzlich bedanken für die Stadtführung durch Florenz. Christiane hat uns die Stadt mit fast all ihren Schönheiten näher gebracht, erklärt und die vielen Zusammenhänge aufgezeigt.